ABOUT MONALEAN PRIMARY SCHOOL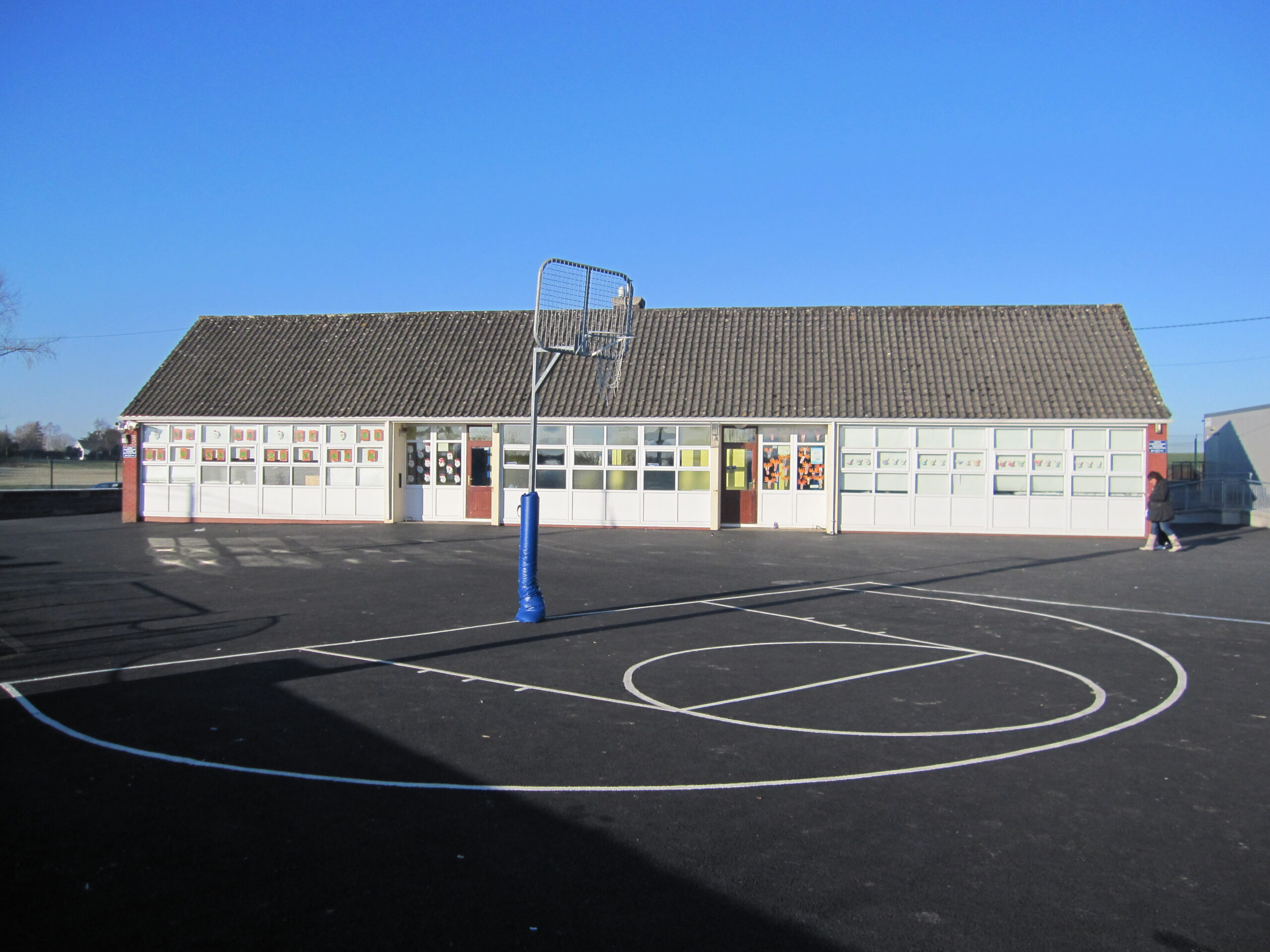 WELCOME TO SCOIL NÁISIUNTA AILBHE
Scoil Náisiunta Ailbhe, Killinure is a rural school with an enrolment of about 190 pupils. It is situated about a mile from the village of Boher. On staff we currently have an administrative Principal Carmel Power, fourteen Teachers, six Special Needs Assistants and a School Secretary.
School starts at 9:00 a.m. and ends at 2:40 p.m. The school consists of two original classrooms, built in 1966. A 2008 extension consisted of two more classrooms and a General Purpose room. In 2011 the school grew larger with the addition of a new classroom and staffroom. In 2016 numbers increased again and we added two more state of the art classrooms to our school. 2017 saw the opening of our first Special Class followed by a second class in September 2018.
There is a basketball court and a playing area in the front of the school, a large all-weather pitch and a smaller one to the rear. We take part in a huge variety of sporting activities including hurling, football, soccer, basketball, Spikeball and swimming.
Music is very important to us at Killinure. We are very lucky to have some very talented teachers on staff who play a wide range of instruments including guitar, flute and accordion. Mrs. Gleeson has a traditional music group that meet weekly and perform at school events. Most classes also engage in tin whistle lessons. This year we are taking part in a 'Peace Proms' concert for the first time. We also have a Christmas Concert coming up in December.
2018 saw the launch of our new school app as well as a new Website. The app gives parents/guardians the ability to instantly access school messages, news, calendar, class activities, photos/videos and much more. It is available on all devices including computers and laptops. It is only available to our school community.
All classrooms have Interactive whiteboards and visualisers, we recently invested in a class set of iPads. Some classes have begun coding lessons and others are learning how to create stop motion videos on the iPads.